Brennan Lee Mulligan discusses connections between EXU: Calamity and Crucial Position's third marketing campaign. Mulligan was the Dungeon Grasp for EXU: Calamity set centuries earlier than the occasions of Crucial Position's essential campaigns, exploring the occasions main as much as The Calamity, an apocalyptic occasion that modified the course of Exandria's historical past. Marketing campaign 3 led to a cataclysmic occasion with the Apogee Solstice and is exploring the fallout.
In an unique interview with Display screen Rant to advertise Dimension 20's new season, The Ravening Battle, Mulligan shared his pleasure concerning the EXU: Calamity Easter egg in a current Crucial Position episode. He additionally discusses the ramifications of EXU: Calamity on Marketing campaign 3, revealing what he and Matt Mercer talked about throughout their preparation for EXU: Calamity. Mulligan additionally teases the bigger cosmological connections, saying a variety of ties between Marketing campaign 3 and EXU: Calamity have already come into play. Take a look at Mulligan's full quote and interview under:
Brennan Lee Mulligan: When Laerry's title got here up, I went, [Gasp]. There's this glorious second particularly as a result of the second is Aabria on the desk being like "Lauren?" It has such a pleasure to it. Fascinated by the ramifications and the fallout of Calamity, and the way they moved all through marketing campaign 3. In early conversations about Calamity we have been speaking via leylines and Apogee Solstice and a bunch of the larger cosmological issues.

One of many advantages of going that far prior to now is that Avalir can have no matter form it must have, as a result of it is destroyed X quantity of centuries earlier than the occasions of marketing campaign one. However the cosmological stuff is extremely pression. These issues have massive world spanning, leylines and the moons and all of that stuff. It is fairly, fairly vital. So I believe that in a variety of methods, a variety of that has come again into Marketing campaign 3 already.
How EXU: Calamity Might Play Into Crucial Position Marketing campaign 3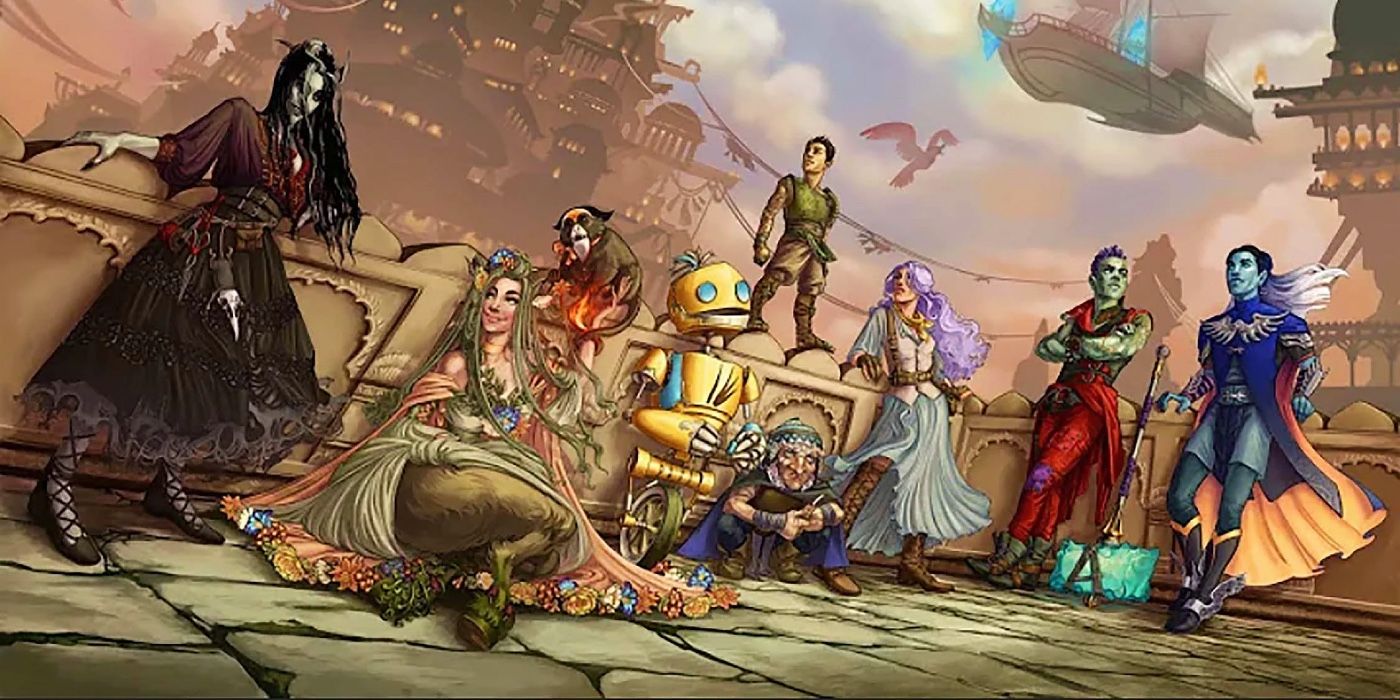 Marketing campaign 3 has been probably the most interconnected of Crucial Position's campaigns, tying collectively parts from Marketing campaign 1, Marketing campaign 2, and Exandria Limitless. Episode 51 noticed the Apogee Solstice come to go and Ludinus Da'leth enact his aim, revealing he needs to finish the Gods management over Exandria. Throughout his monologue, Da'leth revealed that he has been working in the direction of this aim for a thousand years, pointing to him dwelling via the Calamity.
Associated: Crucial Position's Home Guidelines On Resurrection Makes Demise In D&D Higher
The Calamity modified the whole lot, ending the Age of Arcana and separating the Gods from Exandria both by banishment or the Divine Gate. A current episode of Crucial Position dropped the title Laerryn, Aabria Iyengar's EXU: Calamity character, and with Da'leth probably dwelling via the Calamity, this might be the primary of many direct tie-ins. EXU: Calamity solely exhibits the beginning of the cataclysmic occasion from one group's perspective, but it surely did present the catalyst that set the occasions in movement. This might be essential to understanding Da'Leth's motivations.
The cosmological parts that Mulligan references have performed a serious half in Crucial Position's Marketing campaign 3 from the beginning. Nevertheless, EXU: Calamity left a variety of free ends, together with Cerrit escaping along with his kids and the Otiluke's Resilient Sphere despatched to them by Patia Por'co. Hopefully, the actions taken by these misplaced within the Calamity might show to be the important thing to stopping Da'leth, probably redeeming them for having an element in beginning the Calamity and permitting them to lastly be remembered.